We do all of our outside services on the same day; in addition to wash, we're meeting with our Certified Appraiser, if needed,
and our expert Rug Repairer as well. Please also use the schedule below for those services.

Pick up and Delivery service is currently suspended.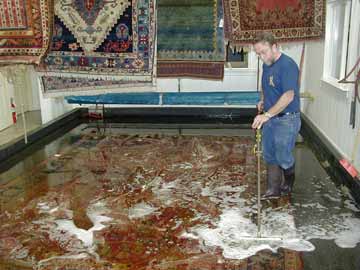 Wash Schedule:
Rugs are cleaned over a period that lasts approximately 3-4 weeks. If your rug comes to us the day or week we're picking up clean rugs/dropping off dirty rugs, you may be without your rug for nearly 6 weeks, so please use this schedule as a guideline of when we expect to make our next trip.